Jersey's Best Home Inspection | Jersey's Best
Jerseys Best will provide the client with the proper time, care and devotion to properly inspect all standards of practice components of your soon to be, new home.
We will walk with you, to show you the important things to properly maintain your home.
Jerseys Best Home Inspection's report is second to none, in an easy to read and understand format.
We are working for you, not the seller, not the sellers agent, you!

We will inspect your home on weekends at no additional charge.
The Home Inspection: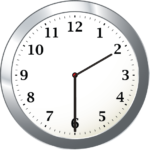 According to  most of the home inspection societies IE. (ASHI, INTERNACHI, etc.) the average time to inspect a home is 2 1/2 hours.  I have been at many homes for family, friends and myself during a home inspection, and less then 10% of the inspections was 2 1/2 hours or longer. Which leads me to tell you that the first question to ask the perspective home inspector is " How long will the home inspection take ?"; if they answer anything less then 2 1/2 you might not be getting your money's worth. To see what an inspector is to look at click here.  Sometimes the few hundreds dollars more up front for the proper inspection will save you a lot of money down the road. There are inspectors who will inspect 4 - 5 homes in a day, add in travel time between locations and then you do the math. As the saying goes, "cheap is cheap".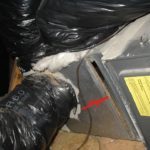 After we complete our inspection, we will ask you to walk with us, such that we can show you where all of the safety devises are, such as the shut off switch to the boiler, the gas valve, the main circuit breakers, etc. In addition, we will take the time to explain how to maintain the components of the home IE. (air filters, garage doors, etc.). Then if we find something that's not quite right, we will bring it to your attention at the inspection. There you can ask as many questions as you would like.  We want you to be comfortable in your soon to be, new home.  Older homes do not meet today's standards (codes) therefore we must info you of non-complaint components, clearance, etc. In addition, Jerseys best would like to info you of new components that are energy efficient and in most cases, safer to operate.
The Home Inspection Report:
For the most part this are two major types of reports, a check-box and a narrative. The two styles are shown on our Blog page along with Jersey"s Best Home Inspection Report. As you can see the check-box report is simple for you and the inspector (time wise). But, it does not give you the in-depth detail then a narrative report gives.
Jerseys Best Home Inspection's report is of the narrative style. In addition, our reports include recommendations, things to watch out for, and ideas to save you money in the long run. Reports should include pictures with arrows ( circle around areas of concern) and comments.
Think of your Inspection report as a storybook of your home. It tells you the type of heating system you have, the BTU output of your hot water heater, etc. which is all good information for you in the future. If you ask your friend who inspected their home; your next question should be " Do you still  have the report ?" If they answer " I think its with the closing papers.", or "No, I threw it out. ", you might think, that the report was not worth keeping.
Selecting a Home Inspection Company:
There are a few ways to find a home inspection company:
Recommendation from a family member.

Suggestion from a friend.

Recommendations from your real estate broker.

Suggestion from your attorney.

Surfing the web.

From one of the many home contractor hiring companies.
Jerseys Best Home Inspection is there for you, and only you. With our many years of experience and knowledge, we provide the very best in home inspections. Our concerns are your well being while living in a home that we have inspected for you. Our dedication to inspections is second to none, that's why we earned the name "Jerseys Best". Isn't your home worth our commitment to providing the proper inspection it deserves. Jerseys best home inspection pledges, to provide you with our best, during our inspection and report writing. We keep all of our inspections on file, so if you have any questions years later, please feel free to call on us, and if we can help you, we will. So do yourself and your family a favor, call us today to schedule the best home inspection money can buy. Most Saturdays and Sundays are available at no additional charge, so that you don't have to take off from work. Remember, we are working for you!
To schedule the Best Home Inspection in New Jersey, call 732.453.4498 today.
Jersey's Best Home Inspection Services